Day 2: Tell us all about your favourite craft gadget and why it's just the bees knees
Can I be ridiculous and say my paper trimmer/ guillotine? Okaaay.. sorry for even suggesting it..
How's about this little guy. I literally couldn't do my crafting without it. I use it for most things, aside from setting brads. I take the back off my DST with it, use it to pick up little gem stones.. oh.. and scrape Glossy Accents off my glass mat at the end of a crafting session! :)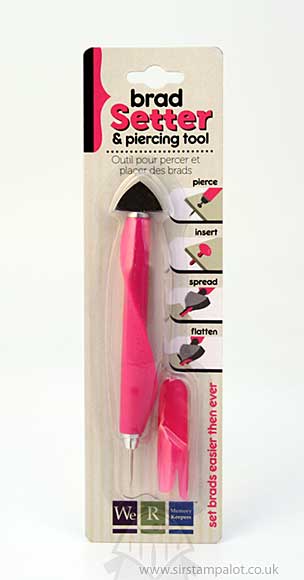 I can't even remember where I bought mine now, so I couldn't point you in the right direction.. but just Google WRMK Brad Setter and you should be set.
Out. xo